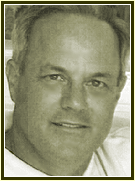 Parents are never prepared to accept the news that their children are gay. I will never forget that Friday night in December of 1997. Adam was 16, a sophomore in high school. Patti kept telling me that something was really bothering Adam and she could tell it by his eyes. She has a sixth sense. She can look into your eyes and read your soul. She pressed Adam that night; sensing his need to lay down a burden he had been carrying for some time. Unable to bear the weight of his secret any longer, he told her he was gay.
Patti told him to wait right there, that she needed to get me and tell me the news. Adam told her that he could not say those words again and that she would have to do it for him. I guess the shame he felt was more than he could handle.
Patti summoned me into the room where they were talking and said it for him. Sensing his shame and vulnerability, I remained calm and unshaken on the outside but inside my head an explosion had taken place. Thought fragments of everything I had ever heard about homosexuality were flying around in there - insults like "faggot", "queer", "pervert", "sodomite" and fears of AIDS, physical harm, and rejection - and I couldn't make one concise, discernible thought materialize. I was numb. I don't know exactly what we said after that but we talked for quite a while.
Thus began the stage of our deep depression. We faced the ugly reality you now face: that most people will despise this wonderful child you created. You must face the daunting task of making funeral plans to bury the imagined life you had created for him. No longer will there be a beautiful, young woman to romance, nor will you be the best man on his wedding day, nor share the same joy you felt at his birth when his first child comes into the world. To make the pain more unbearable, your grieving must be carried out in private. Your shameful secret must be kept at all costs.