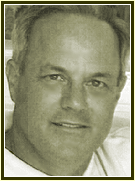 For Patti and I, our first reaction was absolutely not. He is only 16 years old. What does he know about sexual relations? He hasn't dated that many girls. He must be very confused and we will help him see that.
After several therapists and many months, we came to the sad truth that Adam was, in fact, gay. Now, it was Adam's parents that were very confused.
Our confusion was caused by two major beliefs that were irreconcilable. The first belief was that Adam was a wonderful son. He was bright, ambitious, and self-disciplined. He was kind and generous and had high morals. He had never done anything to cause us trouble.
To the other extreme, we were told to believe that homosexuals were perverted, sexual deviants. They couldn't control their sexual desires. They could not be trusted with our children. Because of their promiscuous behavior, they would all eventually contract AIDS and die.
In order to reconcile these two conflicting beliefs, we would have to seek the truth. Either our son had pulled the biggest con job on us for his entire life or our concept of homosexuals was based on misinformation and lies. Since we knew our son, we had to find out the truth about the gay community.
We began to immerse ourselves in books about gays and lesbians. Eventually, we attended our first PFLAG meeting (PFLAG stands for Parents, Family, Friends of Lesbians And Gays). As we met more gays and lesbians in different venues, one recurring theme seemed almost universal. It was abandonment and alienation by those closest to them - their family.